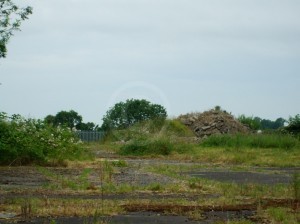 The house of Presbyterian William Stratton, in Nether Claybrook, was licensed for worship in 1672.[1] No nonconformists were noted in Claybrooke in 1676.[2]
No nonconformist congregations are recorded here in 1829.
Wesleyan Methodists
When the foundation stone of a new Wesleyan Chapel was laid in Claybrooke Magna in August 1882 it was said that there had been a Methodist presence in Claybrooke in 1836, although it had become 'extinct'. In 1878 services began again initially in the house of Mr John Wright, and then in a barn belonging to a Mr Ball. A site for a chapel was then located and purchased for £80, and fundraising got underway for a chapel building to seat 140 people and a room for a Sunday school, at an estimated cost of £440. [3] It was demolished in c. 2010.
Independent
The existence of a chapel for Independents was noted in 1855, but nothing more has yet been traced about this congregation.[4]
---