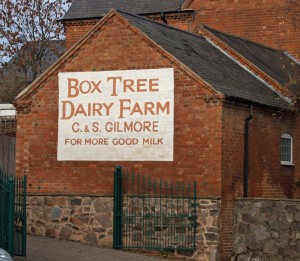 What was the National Farm Survey?
Britain was faced with an urgent need to increase food production during World War II, and county committees of experienced farmers were set up in 1940 with wide-ranging powers to achieve that. They did not simply send out questionnaires to ask farmers what they were growing, but had the power to inspect farms, to order that pasture was ploughed up, to direct what was grown and even to terminate tenancies if they thought a change of management would result in increased productivity.
Farms were first visited in 1940-41, the ability of each farmer was assessed, and the farms themselves were graded A, B or C in terms of their productive capacity. A second and more detailed survey of all farms of five acres of more was made between 1941 and 1943. Most controversially, the farms were regraded, this time based on the way the farm was being managed. To the modern eye some of the assessments seem very harsh: category C and a note of 'personal failings', for example, may simply mean that the farmer was young and inexperienced.
What can these records tell me?
The farm records from the initial survey of 1940-41 do not survive, however the more detailed records of 1941-43 contain a wealth of information about individual farms. Their land was marked out on copies of the Ordnance Survey map and details of crops, livestock, rent and labour were recorded and checked against the agricultural return made by the farmer. A farm record was created, which includes details of the soil, farm equipment, water and electricity supplies and even the extent of weeds and pests. Each record names the farm, the farmer and the address. If the land is still being farmed today, it can usually be readily identified, but in cases of difficulty, for example where farm land has become a housing or industrial estate, the maps will allow the location of each farm to be identified. The amount of paper created by this exercise was voluminous, comprising four documents for every farm of 5 acres or more, and some parishes may contain 20 such farms.
Where can I find them?
The Ordnance Survey maps overlaid with the boundaries of each individual farm are at The National Archives, Kew in class MAF 73. A few have been annotated with land use on a field-by-field basis, but most only show the farm boundaries.
The surveys are also at the National Archives, in class MAF 32. They are arranged by county and parish, and the full reference needed to order the returns for a parish can be found by searching in the catalogue against the parish name and the class number. Because of their bulk, they need to be viewed in person, and it is advisable to take a digital camera with you when you visit, so you can read the documents later, as they contain a large amount of information.
The National Archives have published an online research guide on this topic, which contains further information.
Further reading
Brian Short, Charles Watkins, William Foot and Phil Kinsman, The National Farm Survey 1941-1943: State surveillance and the Countryside in England and Wales in the Second World War (Wallingford, CABI Publishing, 2000)
Return to Farming in Leicestershire, from 1790