Henry Fearon became rector of All Saints' church in Loughborough in 1848. He lived in the large old rectory by All Saints' church, which stood in extensive grounds. 
Steeple Row was a few yards from his rectory. It contained 20 houses in 1849, occupied by 70-80 people. Until the previous year they had all shared a single privy (basic non-flushing toilet). One more privy was added in 1848.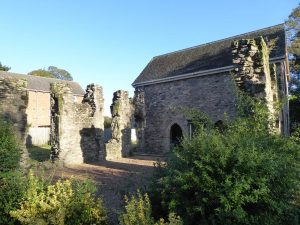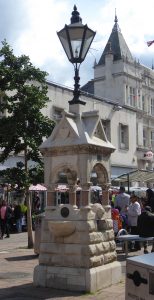 Henry Fearon was one of the prime movers in the battle (and it was a battle) to bring piped water to Loughborough. This was finally achieved in 1870. Revd Fearon also gave a water fountain to the town, which was formally opened on 31 August 1870.
With the help of local volunteers, Leicestershire VCH Trust has researched the 'battles' for water and sanitation in the town. An exhibition was planned for July and August 2020 to mark the 150th anniversary of the opening of the Fearon Fountain. That was cancelled due to the Coronavirus pandemic. Instead, we have created this web resource about the struggle to bring fresh water to the town's inhabitants.