Stoney Stanton is in the Blaby district in south-west Leicestershire. It is approximately 10 miles away from the city of Leicester and is situated just under 6 miles east of Hinckley.
Daily schools for poorer families in 1818 (population 446 in 1811)
There were five village schools for poorer families in 1818, which taught between 50 and 60 children. There were no schools which were endowed.
The minister who signed the return at the time, John Welbore Doyle, observed that 'the poorer classes are desirous of possessing more means of education'.
Daily schools in 1833 (population 540 in 1831)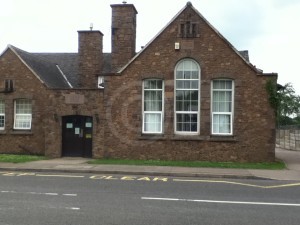 There were three daily schools in the parish in 1833, which educated 36 males and 24 females at the expense of their parents.
Daily schools connected to the Anglican Church in 1846-7
There were two daily dame's schools in the parish which were seen as connected to the Anglican Church. One of the schools had 8 boys and 22 girls who attended weekdays only, while the other dame's school had 5 boys and 10 girls, who also attended during the week. Both schools had a paid mistress each and were supported through payments from parents. Each school had just one school room, both of which were described as 'not secured'.
Read more about schools in Stoney Stanton
Sunday schools
In 1818
It is not specified in the parliamentary paper for 1818 whether there were any Sunday schools in the parish.
In 1833
There was one Sunday school at this time which taught 64 males and 56 females. It was endowed with the interest of £20, but was mainly aided by collections taken after annual sermons.
Anglican Sunday school in 1846-7
There was a Sunday school in the parish united to the National society. It educated 63 boys and 73 girls. This school had 9 gratuitous male teachers and 7 female gratuitous teachers. The building had one legally secured school room. This school was supported by subscriptions and received £40 grants voted by the National Society.
In 1851 (population 751)
On Sunday March 30th 1851, 118 children attended the Sunday school for the ancient parish church of St Michael in the morning session, while 121 children went to the afternoon Sunday school. The rector who signed the return at the time commented on the fact that on the day he recorded the attendance, it was Mothering Sunday. He believed that the attendance would usually be higher, especially in the afternoon, which he claimed should have had at least 350 children. No nonconformist Sunday school is recorded.
Return to A History of Leicestershire Schools: A-Z
Sources
Education of the Poor Digest, Parl. Papers 1819 (224)
Education Enquiry, Parl. Papers 1835 (62)
National Society for Promoting the Education of the Poor in the Principles of the Established Church, Result of the Returns to the General Inquiry made by the National Society, into the state and progress of schools for the education of the poor … during the years 1846-7, throughout England and Wales ( London, 1849).
1851 Ecclesiastical census