Bardon is a former village and administrative parish in the north-west of Leicestershire, one and a half miles south-east of Coalville. The village of Bardon was largely demolished in the 1990s to allow for the neighbouring quarry to be expanded. Bardon Park was an extra-parochial area along the main road from Leicester to Ashby de la Zouch.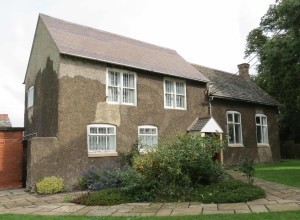 Daily Schools for poorer families in 1818 (population 52 in 1811)
Bardon is not explicitly mentioned in the parochial returns. The population figure above is for Bardon Park, which had no recorded daily schools, and no observations were noted.

Daily Schools in 1833 (population 65 in 1831 in Bardon Park)
Bardon is not mentioned in the 1835 Education enquiry. However, there is evidence that Bardon Chapel Sunday school, which was established in 1820, had a day school attached, and more research may reveal when the day school commenced.
Daily Schools connected to the Anglican Church in 1846-7
There was no Anglican school in 1846-7.
Sunday Schools
1818
Again, Bardon is not mentioned in the parochial returns; Bardon Park had no Sunday schools.
 1833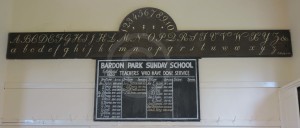 Bardon is not mentioned in the 1835 Education enquiry, although the Independent chapel had established a Sunday school in 1820.
Anglican Sunday School in 1846-7
Bardon was not mentioned in the Church School enquiry of 1846-7.
 In 1851 (population 56)
When the return was filled on Sunday 30th March 1851, 66 scholars attended the Bardon Independent Chapel Sunday school that morning. Average attendance for the previous year was 70 scholars for the Sunday school; again only in the morning. No remarks were noted.
Sources
 Education of the Poor Digest, Parl. Papers 1819 (224)
Education Enquiry, Parl. Papers 1835 (62)
National Society for Promoting the Education of the Poor in the Principles of the Established Church, Result of the Returns to the General Inquiry made by the National Society, into the state and progress of schools for the education of the poor … during the years 1846-7, throughout England and Wales ( London, 1849).
1851 Ecclesiastical census