Thurcaston is a village and parish five miles north-west from Leicester, in north-west Leicestershire.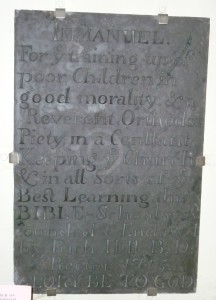 Daily schools for poorer families in 1818 (Population: 259 in 1811)
A Charity school was attended by 40 to 50 children. The teacher was paid 16 guineas per annum.
William Tyson, the Rector stated: 'The poor of Thurcaston possess the means of educating their children.'
Daily schools in 1835 (Population: 276 in 1831)
There were two schools.
One Infant School wherein are 10 children of both sexes, whose instruction is paid for by their parents.
One Daily School containing 40 to 50 children of both sexes in endowed with freehold lands, for which 30 are taught, the remainder are paid for by their parents.
The schoolmaster's salary is £21 10s. 6d per annum together with a house and garden
Daily schools connected to the Anglican Church in 1846-7 (Population: 281 in 1841)
There were two Sunday and daily schools in Thurcaston connected to the established Church and united to the diocesan board. There were 28 boys and 14 girls who attended on weekdays. There was a paid master and a paid mistress, who received a total of £35 annually, with their salaries covered bya mixture of endowment and subscription.
Sunday schools
In 1818.
No schools listed.
In 1835.
One Sunday school (commenced 1833), at which about 40 children of each sex are instructed gratuitously.
Anglican Sunday school in 184-7
This was a Sunday and day school, but in addition to the day pupils mentioned above, there were 5 boys and 29 girls who only attended on Sundays. Of the total of 76 children, 12 were infants.
In 1851 (Population: 230)
On Sunday 30 March 1851, 28 people attended the morning Sunday School attached to the Anglican church and 58 attended in the afternoon. The Primitive Methodist chapel also held a morning and an afternoon Sunday school that day: 30 attended in the morning and 37 in the afternoon.
Return to A History of Leicestershire Schools: A-Z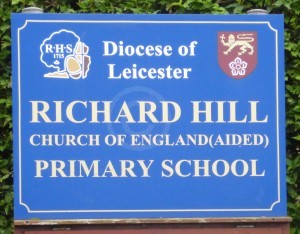 Sources
Education of the Poor Digest, Parl. Papers 1819 (224)
Education Enquiry, Parl. Papers 1835 (62)
Reports of the Commissioners of Charities, Parl. Papers 1839 (163)National Society for Promoting the Education of the Poor in the Principles of the Established Church, Result of the Returns to the General Inquiry made by the National Society, into the state and progress of schools for the education of the poor … during the years 1846-7, throughout England and Wales ( London, 1849).
1851 Ecclesiastical census