Ab Kettleby and Holwell are neighbouring rural villages in north Leicestershire, twenty miles north-east of Leicester and around four miles north of Melton Mowbray.
Ab Kettleby
Early nonconformity
Four nonconformists were noted in 1676.[1] In 1706, two female Presbyterians were noted as living in the village, and by 1709 there were three 'Anabaptists' and one Presbyterian, although there was no meeting in the village.[2] No response was made to the Meeting House return of 1829.
Wesleyan Methodists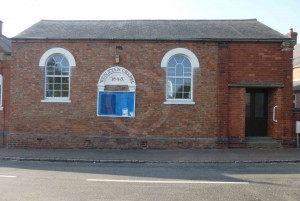 A Wesleyan chapel was built in 1843, but no return was made to the 1851 religious census.[3] The chapel was enlarged in 1877, according to a tablet on the building, and an adjacent Sunday school was built in 1898.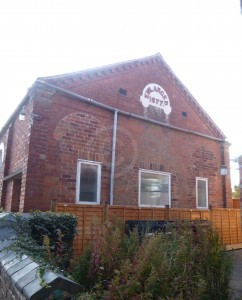 Holwell
Mary Moulton's house was registered as a meeting house in 1733.[4]
Wesleyan Methodists A Wesleyan chapel was built in 1818,[5] and rebuilt in 1877.[6] In 1851, there was just one service on Sundays which alternated between afternoon and evening. On 30 March that year, the service was in the evening and attracted 43 worshippers. The chapel also had a Sunday school which met in the morning and afternoon; on 30 March 1851 it was attended by 19 people.[7]
Return to Protestant Nonconformity: A-Z  
---