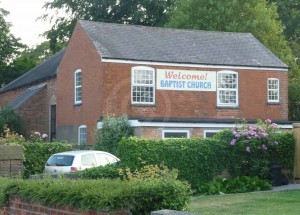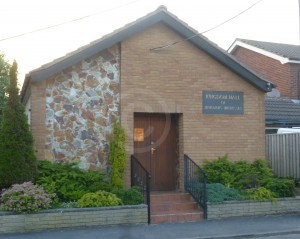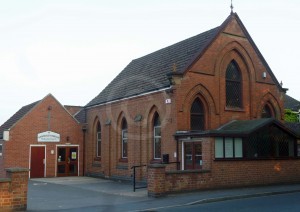 Newbold Verdon is a village in Leicestershire, several miles west of Leicester.
The earliest source for non-conformity is the religious census of 1829, which recorded a presence of Baptists and Independents. Primitive Methodists arrived in the middle of the nineteenth century, by which time Independents seem to have been no longer present.
Baptists
The religious census of 1829 recorded twenty-five Baptists meeting in the village.[1] In 1833, a chapel was built at a cost of £300.[2] This chapel was closed at the time of the 1851 religious census due to 'alterations' that were being made to it, and Baptists were not, as a result, enumerated.[3] Unfortunately, there is no description as to the nature of these alterations, and whether they involved an expansion to the chapel building (which, in turn, could point towards expansion in the Baptist community). However, a trade directory from 1881 notes that the chapel was small in size.[4]
Independents
The only mention of Independents in the village is on the 1829 return of meeting houses, which counted them at twenty.[5]
Primitive Methodists
The meeting house return of 1829 records 25 'Methodists' meeting in the village, but does not mention if they are Primitive Methodists or Wesleyans.[6] A Primitive Methodist chapel was recorded in 1851, built in 1850, and described as a 'domestic chapel' with 100 free sittings. On the day of the census, there were forty worshippers recorded as present in the afternoon service, and 100 in the evening. The figures are the same for average attendance, where these are put down under the columns of morning and afternoon, although the census notes repeat that services were held in the afternoons and evenings. There is no evidence of a Sunday School.[7]
A trade directory from 1863 notes that a chapel was built in 1859, at a cost of £100.[8] It is not clear if this was a replacement building, or simply an enlargement, but in 1881 this chapel was said to be small in size.[9]
Return to Protestant Nonconformity: A-Z
---