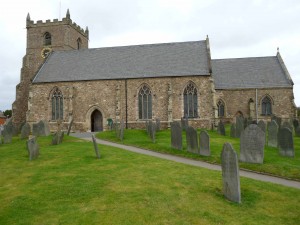 Leicestershire has over 100 medieval churches. As the oldest building for several miles around, if walls could talk, they could certainly tell a few tales. And to some extent they can – once you have learned to interpret what they are saying. Over the centuries, a medieval church will have been altered many times, partly to accommodate new forms of worship, but also to meet the changing needs of the community it served.
Many people, of all faiths and none, are interested in the history of their local parish church, either to give an insight into religious life in earlier times, or for the clues it can provide to the history of the parish itself. Unless there is an excellent guidebook (which many churches have), you may wonder where to begin your research. This website will help you.
This guide is divided into two main sections. The first will help you to interpret the evidence that exists within the site and in the building itself. Then if you want to know more, or if you want to move straight to the documentary evidence, the next set of pages will help you locate and interpret the many published and unpublished documents that survive for many of Leicestershire's churches. There is also a timeline, to help you find your way through the complex changes of the 16th and 17th centuries.
If you find this information helpful, or if you wish to tell us something about your church, please use the contact form on this site to let us know.