There were three different strands of Methodism in Ibstock in the 19th century: Wesleyan Methodists, Primitive Methodists and Wesleyan Reform Methodists. This building on Curzon Street was Ibstock's Primitive Methodist church. The word Primitive was used as their congregations sought a simple form of worship with a democratic church governance. Other people in the 1820s and 1830s often called Primitive Methodists Ranters, from their practice of meeting outdoors and singing loudly. The word tells you that many did not wholly approve of them wanting to establish a separate church.
The first Primitive Methodist congregation in Ibstock began meeting in the early 1860s in the house of John Loydall. They built this chapel in 1867. It would then have been on the extreme outskirts of the village. Just beyond here the road forks in two, and the left-hand fork, Spring Lane, would have led to Ibstock colliery and brickworks (there's now a quarry blocking the way). The right-hand fork used to lead to Ellistown colliery, sunk in 1873, nearly 2 miles away, across the fields. For workers in the 19th century that wasn't an unusually long walk to work. Ellistown was one of the last Leicestershire mines to close.
The Primitive Methodists were generally the most working-class of the Methodist congregations, and this chapel probably drew most of its worshippers from the colliery and brickyard workers. If you've heard anything at all about Methodists in the 19th and early 20th centuries, you've probably heard that they didn't approve of alcoholic drink. Shortly after this chapel opened, the Waggon and Horses public house was built and opened next door.
Like most Nonconformist churches and chapels built in the 19th century, the gable end faces the road, making it instantly recognisable as a chapel. The simpler worship of the Nonconformist churches didn't require buildings to be any more elaborate than a rectangle, making then fairly inexpensive, but the front could be more elaborate, as here. The architect was James Kerridge of Wisbech. Donations towards the building included £20 from Ibstock colliery owner Joseph Whetstone and £5 from Leicestershire MP Thomas Tertius Paget, whose grandfather had been a major landowner in Ibstock. Others contributed sums from 1s. to £1 by sponsoring bricks.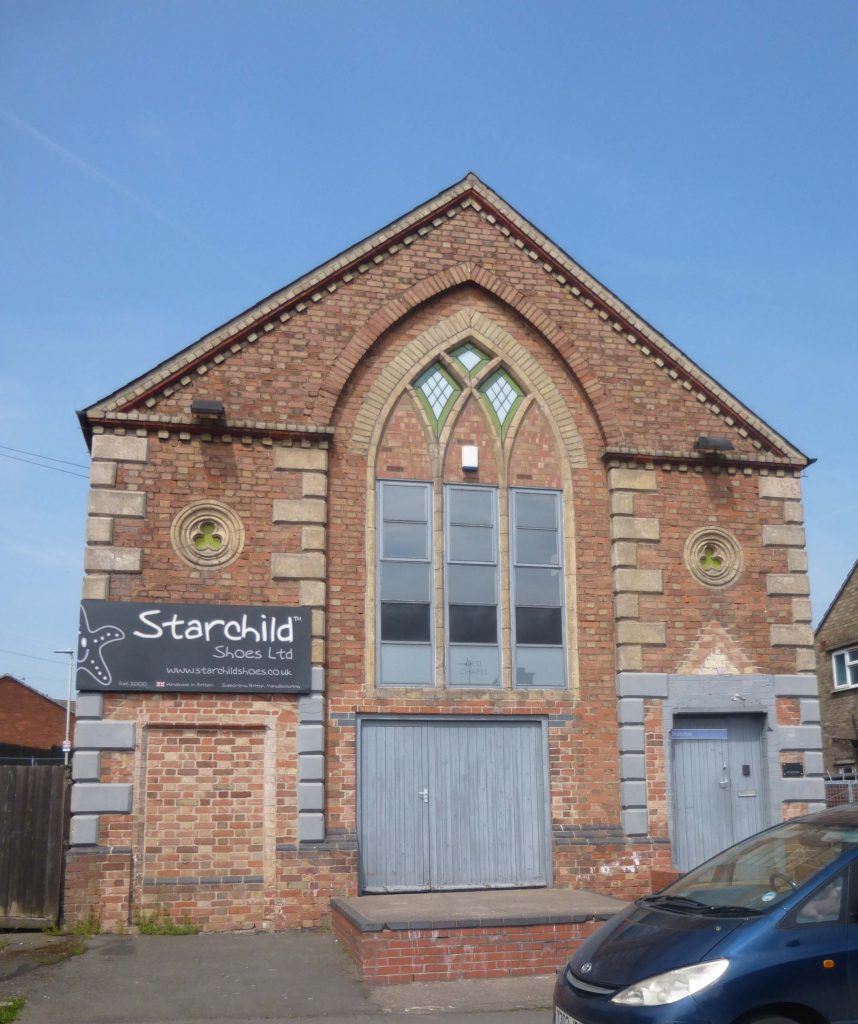 In 1932 the Wesleyan and Primitive Methodist churches merged nationally. Ibstock's Wesleyan church was right at the other end of the village, just over half a mile away, and it's perhaps not surprising that in Ibstock they initially kept both churches open. The main change here was a name change to Curzon Street Methodist Church. New trustees were appointed to this church in 1938, and most of them lived in the immediate vicinity of this building. Four of the 13 were employed at the colliery or brickworks and another was a retired miner. Three of the 13 trustees were women.
The church could not afford the maintenance and running costs of two buildings for an indefinite period, and this building closed for worship in 1964 and was sold. Since then it has had several business owners, using it as a small factory or a warehouse.
We will now move on to the first Wesleyan Reform chapel, on Reform Road. You can go straight there from the button at the foot of this page, or stay on this page for a little information about two interesting old buildings between here and our next stop.
The first of these is Ibstock Palace, on High Street. This is a former cinema, built in 1912 and now restored as a community centre. A little further along High Street we pass Ibstock National School. This was built by the Anglican Church in 1818. It was condemned as a school building before the First World War (although it reopened briefly in World War II to teach evacuees). Since then it has had several uses, including as a footwear factory. It has now been restored to become home to several businesses and a tea shop.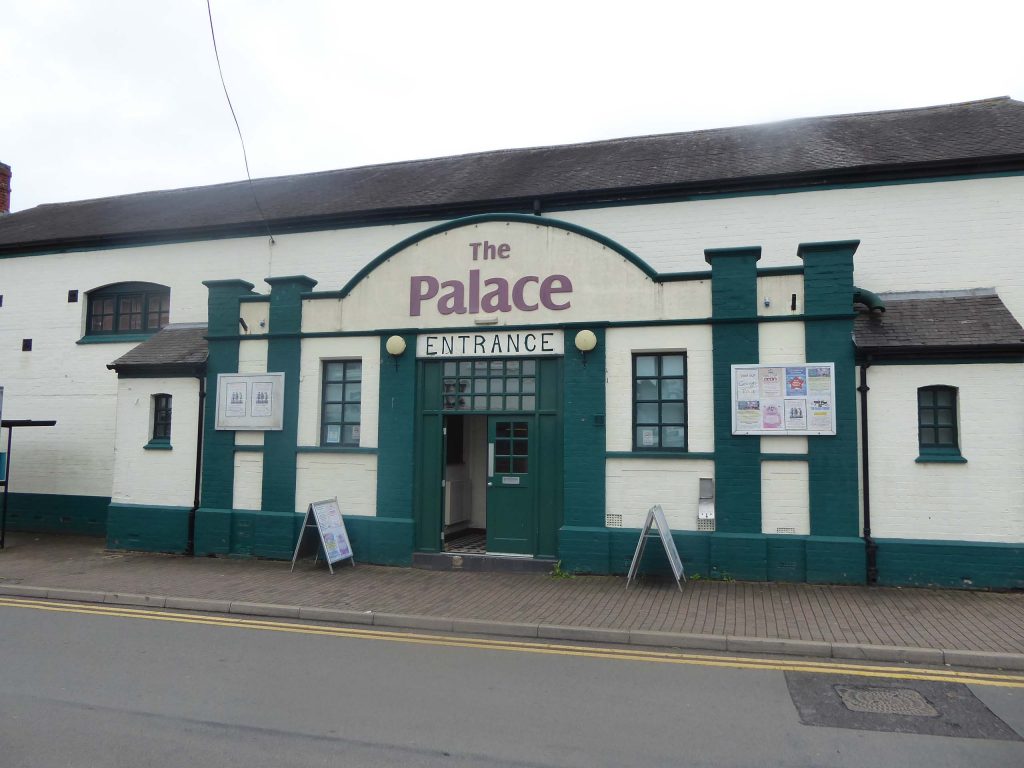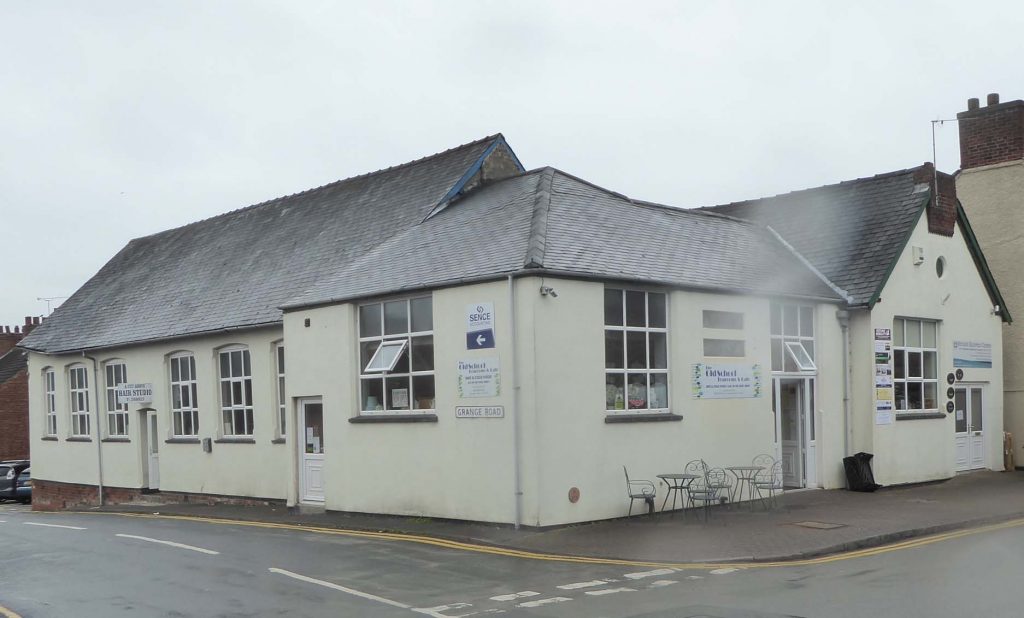 We will turn right from the High Street to walk along Reform Road (optional map). This is more a passageway than a road. It used to be called Narrow Lane, for obvious reasons, but was renamed after Ibstock's first Wesleyan Reform Chapel was built here.
Curating your own tour? Use these links: