Reformers broke away from the Wesleyan Methodist church in 1849 to create what became the Wesleyan Reform Church. They believed, like the Primitive Methodists, that lay people should have a greater role in church governance. In Leicestershire the denomination is concentrated in the coalfield area and in part of north-east Leicestershire, but is rare elsewhere in the county.
We can almost precisely date the split in Ibstock, as a religious census was taken nationally at the end of March 1851, at a congregational level, and the Ibstock Wesleyan Reform congregation said that they had formed in January 1851, when a group of 25–40 people began to meet for worship on Sunday afternoons under the leadership of Thomas Farmer, a cooper (maker of beer barrels). They built their first chapel in about 1855 on a piece of land  on Narrow Lane that they had purchased for a nominal £1. This lane was later renamed Reform Road.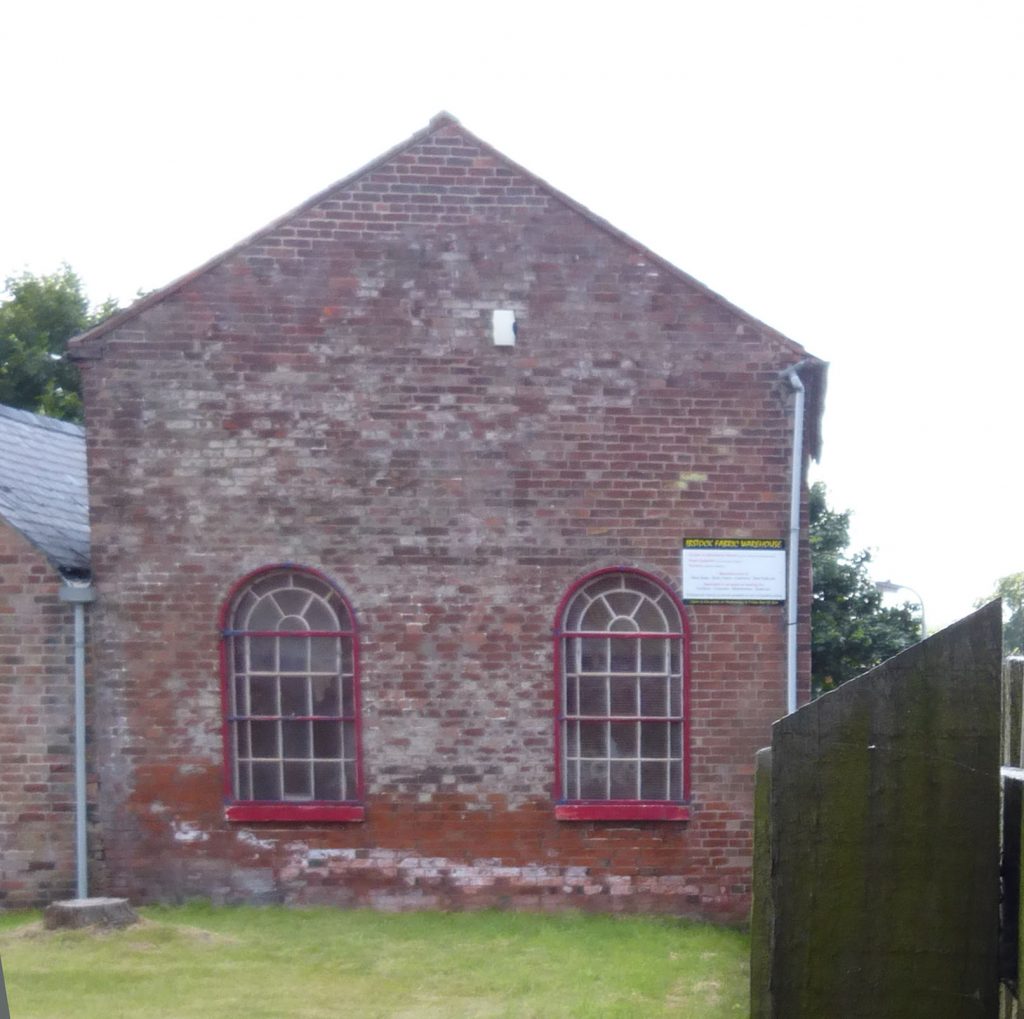 The church had 68 members in 1881, increasing to 119 in 1911, when they built a new, larger church on Melbourne Road. Their first chapel building building was sold and has since had a variety of uses, including a political club, a social club, a factory and a warehouse. 
To get to the new church, walk to the end of Reform Road and turn right on to Melbourne Road. This is an old road from Hinckley (to the south, your left) which became, for a time, a turnpike or toll road either to Hinckley or north to Melbourne Common in Derbyshire. (Optional map.)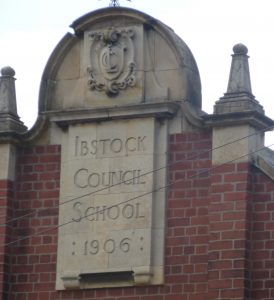 On the walk from the Primitive Methodist Church we saw the Church of England school built in 1818, which was condemned before the First World War. By then it was only used for 'juniors', with 'infants' in a Church of England school nearby on Grange Road, which opened in 1895. A county primary school was built by Leicestershire County Council on Melbourne Road in 1910, for 'juniors' and those 'infants' whose parents did not want their child to have a Church of England education. Although not large enough for all pupils, it enabled the High Street building to be closed. It is still the 'junior' school today. All infants moved to a new school behind this building in January 1975.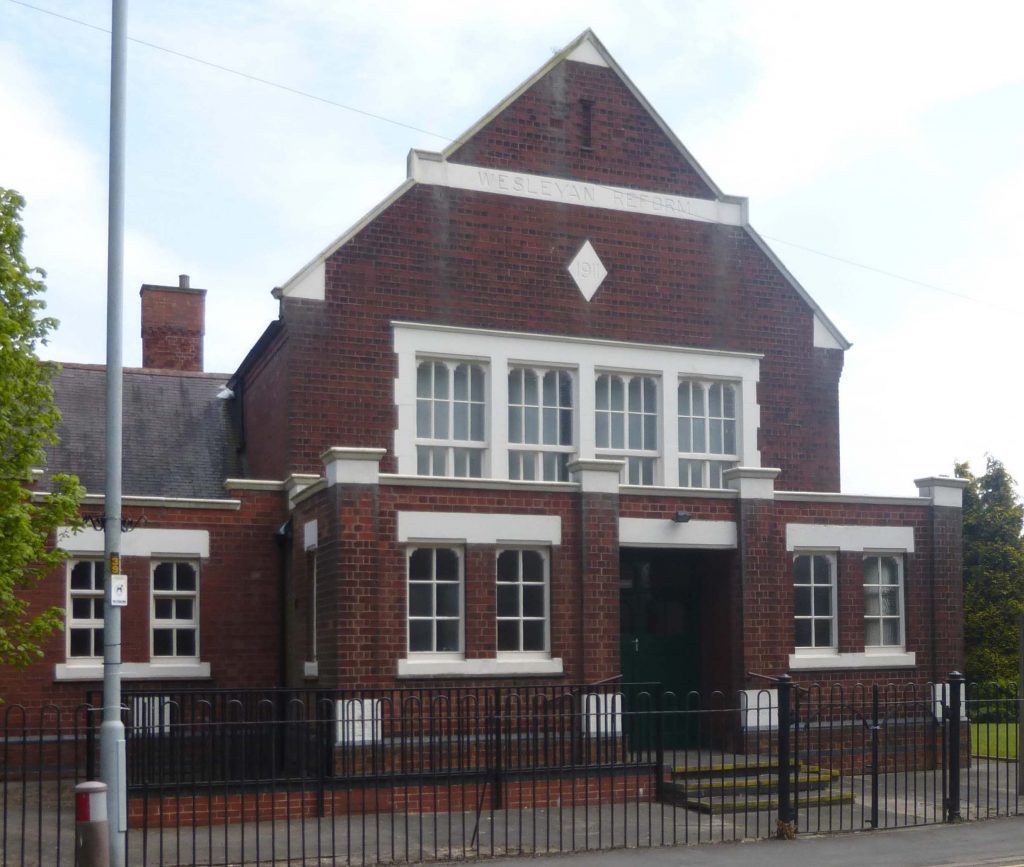 The Wesleyan Reform congregation built their new church in 1911 opposite this new county primary school. This was a part of Ibstock that was then starting to be developed. The prime movers in finding the site and organising fundraising appear to have been Henry and Mary Holmes and Robert Beeson. Holmes and Beeson were coalminers.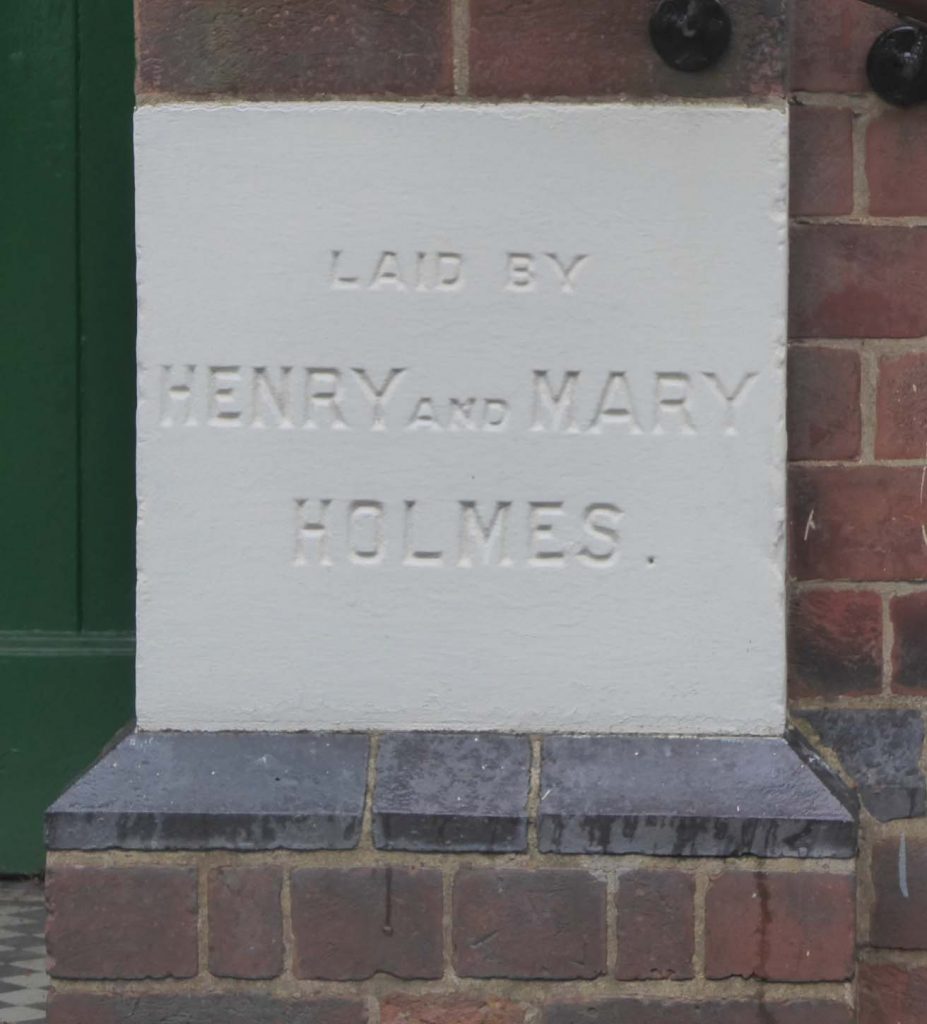 The architects of this new church were Goddard and Wain of Coalville. Their plans say this building was a Sunday School, but I think this was always intended to be a church. I think the Sunday school was originally in the section on the left, and the main part of the building was always a church, as the original interior plan suggests.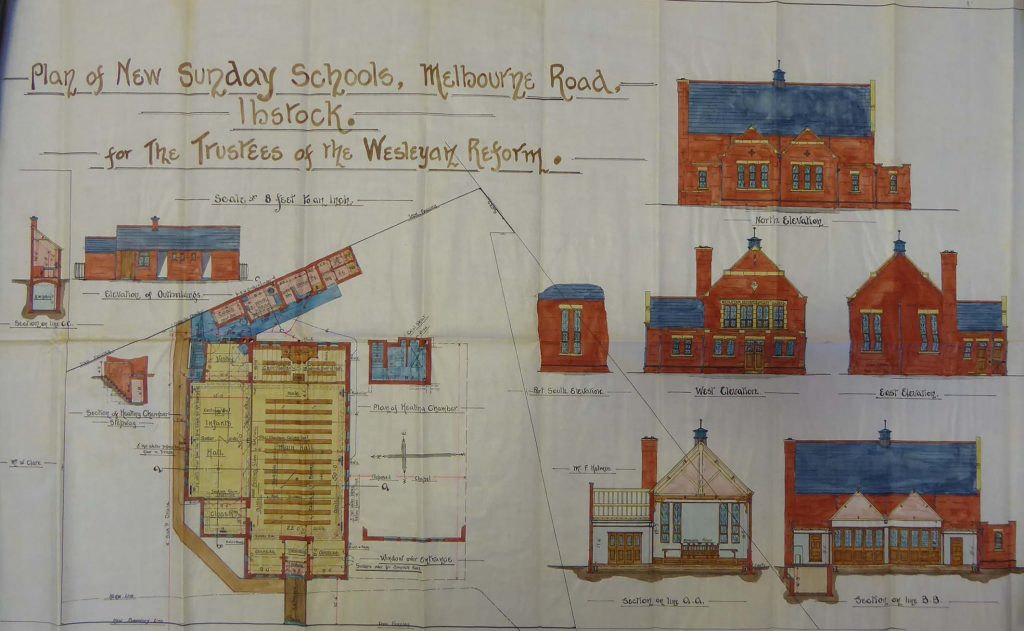 Money was raised by inviting donations for bricks. Donors could have their name engraved on the side of their brick, presumably for a higher donation, as the engraving must have added considerably to the cost. Their names can still be clearly read today.
This church still has regular Sunday services today and a monthly coffee morning.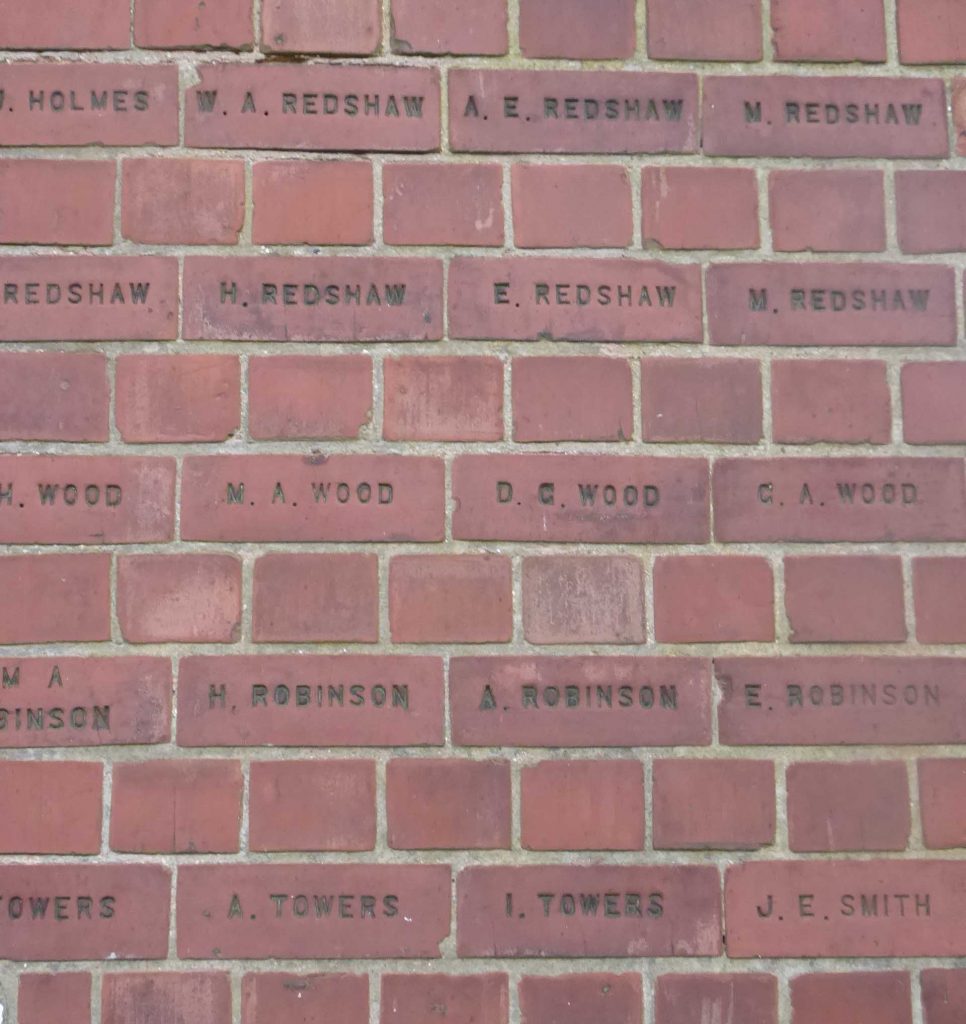 The road to the right, Central Avenue, was built up in the 1920s. It contained Ibstock's first council houses, and also the war memorial, which was unveiled in 1921. If we turn the corner into Central Avenue, we can see the larger schoolroom that the Wesleyan Reform congregation built to the rear of their church in 1925.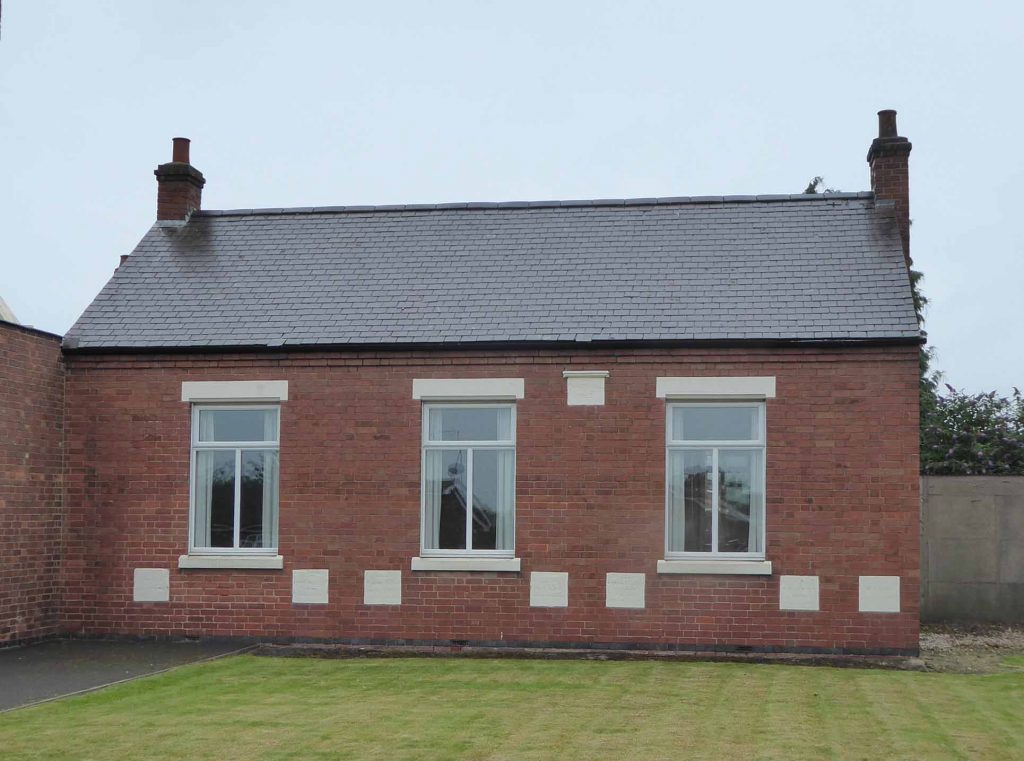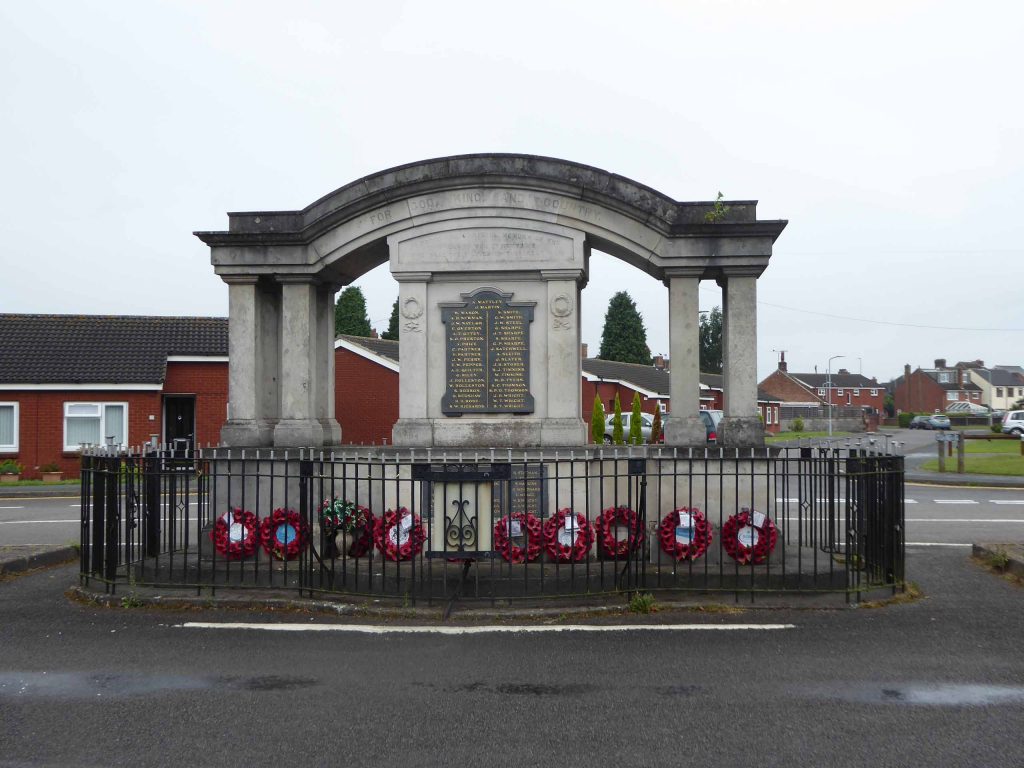 The walk now takes us to the final stop, Ibstock Methodist church. It's back along Melbourne Road, to the left (optional map).
Curating you own tour? Use these links: