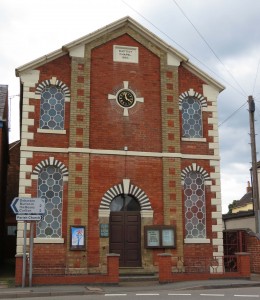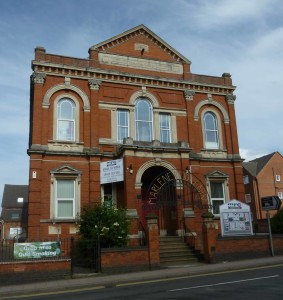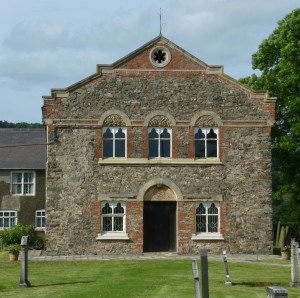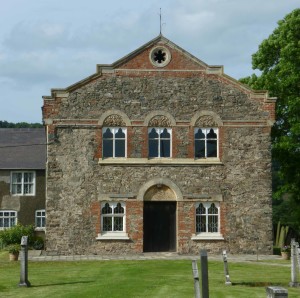 Protestant dissent had flourished during the Civil War and the Interregnum of the 1650s.
The Restoration of the monarchy in 1660 brought with it a new Act of Uniformity intended to restore order, and conformity, to the Anglican church. Those ministers who refused to sign up to its provisions were ejected from their livings on 24 August 1662 and they and their followers became known as nonconformists.
In Leicestershire, around a quarter of all ministers left or were ejected that summer.
As a direct result of their stance, Leicestershire has some fine nonconformist churches and chapels. Unfortunately, their future is uncertain, as some congregations move away or otherwise decline.
Our Protestant Nonconformity project has two aims:
to build a photographic record of all the nonconformist chapels and churches in Leicestershire, as they are today (whether open for worship, closed or converted to some other use). We owe it to future generations to leave this record.
to compile a brief summary of Leicestershire's nonconformist churches, chapels and their congregations in the 19th and 20th centuries, to accompany the photographic record and as a step towards the completion of a full history of each town and village, which will be published as part of the Leicestershire VCH series
The information available on this website is very much a work-in-progress. We are very grateful to the volunteers who have helped us to get this far, and hope that they and others will come with us on the next stage of our journey. The summaries we currently provide are based on sources including trade directories, the 1829 meeting house returns, the 1851 ecclesiastical census, ordnance survey maps and date stones on the buildings themselves.
The next stage will be to add information from other sources, including those from the 17th and 18th centuries, such as the returns collected in 1669 and 1676, meeting house registrations and licences, and information from Anglican visitation returns. We have started to do this for some entries.
When all the information is assembled, a fuller potted history will be produced and made available on the VCH Explore website. In due course, as the VCH project reaches each parish, this information will form part of the religious history section of a published parish entry for the Victoria County History.
Roman Catholic churches built after 1540 are not included within the scope of this project, but if you are interested in the history and/or architecture of these churches there is a good website available on the Catholic churches of England and Wales, called Taking Stock (note that Leicestershire is in the Roman Catholic Diocese of Nottingham).
Find out how you can help with this project
You can search the work which has been done to date in two ways:
By using our interactive map
By the town or village name: click on the red links in the alphabet strip below
A
Allexton – no nonconformity found 1829-1916
Anstey
Aston Flamville – no nonconformity found 1829-1916
Aylestone (entry from the Victoria County History of Leicestershire)
B
Barrow upon Soar
Beeby – No nonconformity found 1829-1916
Belgrave (entry from the Victoria County History of Leicestershire)
Bescaby – no nonconformity found, 1829-1916
Billesdon (entry from the Victoria County History of Leicestershire)
Bitteswell – no nonconformity found 1829-1916
Blaby (draft entry from the Victoria County History of Leicestershire)
Blaston (entry from the Victoria County History of Leicestershire)
Botcheston – no nonconformity found 1829-1916
Braunstone (entry from the Victoria County History of Leicestershire)
Brentingby – no nonconformity found 1829-1916
Bringhurst (entry from the Victoria County History of Leicestershire)
Brooksby – no nonconformity found 1829-1916
Broughton Astley (draft entry from the Victoria County History of Leicestershire)
Buckminster (entry on VCH Explore site)
Burton Overy (entry from the Victoria County History of Leicestershire)
Bushby (entry from the Victoria County History of Leicestershire)
C
Cadeby – no nonconformity found 1829-1916
Carlton (near Market Bosworth)
Castle Donington (entry from VCH Explore site)
Chadwell – no nonconformity found 1829-1916
Chilcote – no nonconformity found 1829-1916
Church Langton (entry from the Victoria County History of Leicestershire)
Cold Newton – no nonconformity found 1829-1916
Cold Overton – no nonconformity found 1829-1916
Cossington – no Protestant nonconformity has been found 1829-1916; there was a Roman Catholic place of worship here
Coston – no nonconformity found 1829-1916
Cotes – no nonconformity found 1829-1916
Cotesbach – no nonconformity found 1829-1916
Countesthorpe (draft entry from the Victoria County History of Leicestershire)
Cropston
D
Dalby on the Wolds (Old Dalby)
Drayton (included in Bringhurst entry from the Victoria County History of Leicestershire)
E
East Langton (included within Church Langton entry from the Victoria County History of Leicestershire)
Eastwell – no Protestant nonconformity found 1676-1916; there was a Roman Catholic place of worship
Edmondthorpe – no nonconformity found 1829-1916
Elmsthorpe – no nonconformity found 1829-1916
Evington (entry from the Victoria County History of Leicestershire)
Eye Kettleby – no nonconformity found 1829-1916
F
Fenny Drayton – no nonconformity found 1829-1916
Fleckney (entry from the Victoria County History of Leicestershire)
Foxton (entry from the Victoria County History of Leicestershire)
Frisby (by Galby) (included in Frisby entry from the Victoria County History of Leicestershire)
G
Galby (entry from the Victoria County History of Leicestershire)
Glooston (entry from the Victoria County History of Leicestershire)
Goadby Marwood – no nonconformity found 1676-1916
Great Bowden (entry from the Victoria County History of Leicestershire)
Great Easton (included in Bringhurst entry from the Victoria County History of Leicestershire)
Great Glen (entry from the Victoria County History of Leicestershire)
Great Stretton (entry from the Victoria County History of Leicestershire)
Gumley (entry from the Victoria County History of Leicestershire)
H
Hallaton (entry from the Victoria County History of Leicestershire)
Halstead – see Tilton on the Hill
Harston – no nonconformity found 1829-1916
Horninghold (entry from the Victoria County History of Leicestershire)
Houghton on the Hill (entry from the Victoria County History of Leicestershire)
Humberstone (entry from the Victoria County History of Leicestershire)
Husbands Bosworth (entry from the Victoria County History of Leicestershire)
I
Illston on the Hill – no evidence found
Isley Walton – no nonconformity found 1829-1916
J
K
Kegworth (entry from VCH Explore site)
Keyham – no nonconformity found 1829-1916
Kibworth Beauchamp (entry from the Victoria County History of Leicestershire)
Kibworth Harcourt (entry from the Victoria County History of Leicestershire)
King's Norton – no evidence found
Kirby Bellars – more information about the history of Kirby Bellars
Knighton (entry from the Victoria County History of Leicestershire)
Knossington (entry from the Victoria County History of Leicestershire)
L
Laughton (entry from the Victoria County History of Leicestershire)
Leicester (see the Victoria County History of Leicestershire)
Little Dalby – no nonconformity found 1829-1916
Little Stretton – only nonconformity found is registration of house of Thomas Andrews at dissenting meeting house in 1672
Littlethorpe – no nonconformity found 1829-1916
Lockington – no nonconformity found 1829-1916
Loddington – no nonconformity found 1829-1916
Loughborough
Lount – no nonconformity found 1829-1916
Lowesby – no nonconformity found 1829-1916
Lubenham (entry from the Victoria County History of Leicestershire)
Lutterworth (draft text for a future VCH entry)
M
Marefield – no nonconformity found 1829-1916
Market Harborough (entry from the Victoria County History of Leicestershire)
Markfield
Medbourne (entry from the Victoria County History of Leicestershire)
Misterton – no nonconformity found 1829-1916
Mountsorrel
Mowsley (entry from the Victoria County History of Leicestershire)
N
Newton Harcourt (entry from the Victoria County History of Leicestershire)
Newtown Linford – no nonconformity found
Newtown Unthank – no nonconformity found 1829-1916
O
Oadby (draft entry from the Victoria County History of Leicestershire)
Old Dalby (Dalby on the Wolds)
Owston (entry from the Victoria County History of Leicestershire)
P
Peatling Magna – no nonconformity found 1829-1916
Peatling Parva – no nonconformity found 1829-1916
Pickwell – no nonconformity found 1829-1916
Primethorpe (see draft entry for Broughton Astley prepared for the Victoria County History of Leicestershire)
Q
Queniborough (entry from VCH Explore site)
Quorn
R
Ratby
Ratcliffe on the Wreake – no nonconformity found 1829-1916
Rolleston – no nonconformity found 1829-1916
Rotherby – no nonconformity found 1829-1916
Rothley
S
Saddington (entry from the Victoria County History of Leicestershire)
Saxby – no nonconformity found 1829-1916
Saxelby – no nonconformity found 1829-1916
Scraptoft – no evidence found
Seale – see Netherseal and Overseal
Sewstern (entry from VCH Explore site)
Shangton (entry from the Victoria County History of Leicestershire)
Shawell – no nonconformity found 1829-1916
Shepshed
Sinope – no nonconformity found, 1829-1916
Slawston (entry from the Victoria County History of Leicestershire)
Smeeton Westerby (entry from the Victoria County History of Leicestershire)
Somerby – see VCH Explore website
Stapleford – no nonconformity found 1829-1916
Staunton Harold – no nonconformity found 1829-1916
Stonton Wyville (entry from the Victoria County History of Leicestershire)
Stoughton – no evidence found
Sutton in the Elms (see draft entry for Broughton Astley prepared for the Victoria County History of Leicestershire)
Swithland
T
Theddingworth (entry from the Victoria County History of Leicestershire)
Thorpe Arnold – no nonconformity found 1829-1916
Thorpe Langton (entry from the Victoria County History of Leicestershire)
Thurnby (entry from the Victoria County History of Leicestershire)
Tur Langton (entry from the Victoria County History of Leicestershire)
Twycross – no nonconformity found 1829-1916
U
V
W
Walton (near Kimcote) – – no nonconformity found 1829-1916
Wanlip – no nonconformity found 1829-1916
Wartnaby – no nonconformity found 1829-1916
Welham (entry from Victoria County History of Leicestershire, volume V)
West Langton (included in Church Langton entry from the Victoria County History of Leicestershire)
Wigston Magna (draft entry from the Victoria County History of Leicestershire)
Withcote – no nonconformity found 1829-1916
Wistow (from Leicestershire VCH volume V)
Woodhouse
Woodhouse Eaves
Wycomb – no nonconformity found 1829-1916
Wyfordby – no nonconformity found 1829-1916
X
Y
Z